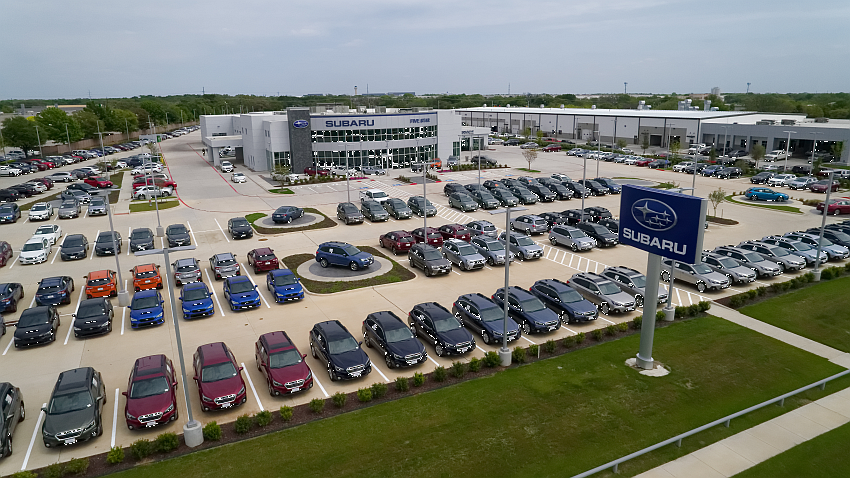 About Sam Pack

His Vision;  The customer is the most important asset we have and we strive to make sure we go above and beyond their expectations.  We would not be where we are today if it were not for our wonderful customers and dedicated employees.
Shop Now
Now in his 42nd year as an automotive dealer, Sam Pack won the TIME Magazine National Dealer of the Year Award plus a number of his dealerships have won several awards over the years.  As an example, Five Star Ford is the only dealership in the entire world to have won the Triple Crown every year since it's inception over 19 years ago.  Now his newest dealership has earned the distinction of being the top Subaru Dealer in North Texas in sales in less than two years and has also won the 2019, 2020 and 2021 Texas Subaru Dealer of the Year and the Consumer Satisfaction Award by DealerRater.
Mr. Pack is well known as a great leader in the industry and a great person to work for and it shows in the dedication of his entire team to always strive to put the customer first.
Our Objectives at Five Star Subaru
For our customers:
Our mission is to provide a best-in-class experience in such a way that our customers know that we are their trusted friend in the automotive business.
To continually look for ways to be more efficient and responsive to our customer needs, whether online, in person, in sales, service or parts.
To be the Subaru dealership of choice in our market and beyond.
For our employees:
To attract and retain team members that fully embrace our core values of INTEGRITY, CARING, SELF-DISCIPLINE, CONTINUOUS IMPROVEMENT AND FUN.
To support an environment that values individual differences and encourages creativity and team work.
To provide growth opportunities to help employees achieve their career goals.
For our community:
To support our community with involvement from our employee showing how we care and leading by example.
To protect our environment by minimizing waste and reducing energy consumption.
See many examples below ---  For more information click here.